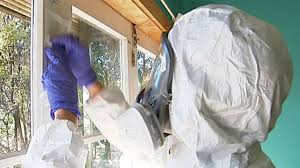 Methamphetamine contaminated disposal
Contamination of household goods by Methamphetamine is a big problem in New Zealand. https://www.ami.co.nz/PDFs/iag-meth-ebook.pdf How does a home get contaminated?
Meth contamination is the residue and by-products left on surfaces after meth has been used (smoked), manufactured,distributed or stored within a property. These contaminants can easily be absorbed into building materials, fixtures, fittings and household items.
Discount Bins is prepared and ready to help with your disposal needs. The following is a step by step process you need to follow.
Contact our office 0800 300 666 or order on this site a suitable bin. Our staff are trained to help.
Wear protective clothing when handling contaminated household goods.
Fill the bin. ( no need to wrap in plastic etc.)
Contact our office (0800 300 666) and we will remove the bin.
Your Bill
A handling fee will be included in your bill.
You will be notified that your contaminated material has been disposed of correctly and you will be supplied with a certificate to this effect. Direct Debit, Visa or cash is an accepted form of payment.
Payment:
For Casual customers.  Payment must be made before we remove the bin or handle the material.
For Account Customers you will be charged in accordance with the terms of your contract.