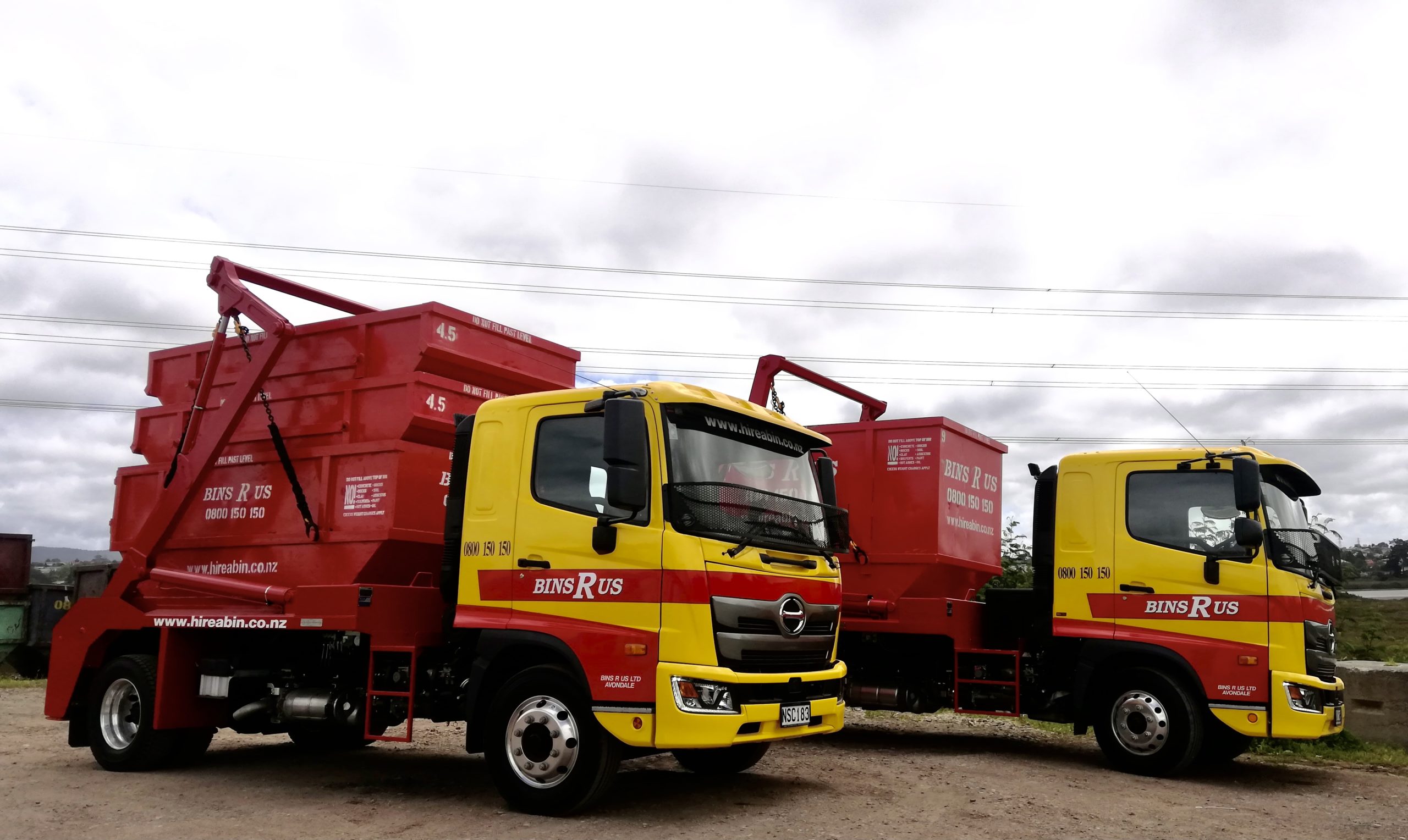 Rubbish Bin Hire
Got a big rubbish problem? We've got big rubbish bins for hire here to solve it for you. At Bins R Us, we happily take care of your unwanted waste. For cheap rubbish bin hire in Auckland, you can't beat us on price or professionalism. Offering friendly and fast service, we give you what you want so you can get rid of whatever you don't want. It's easy, with a rubbish bin for hire you can dispose of your waste all in one go, saving you both time and money. Ease the frustration of sorting out your rubbish heap and stop it from piling up with the help of rubbish skips from Bins R Us.
Waste Bin Hire Across Auckland
Rubbish bin hire in Auckland from Bins R Us stretches far and wide, we cover the ground so you can get yourself all tidied up in no time. Hassle-free service that takes the strain out of clearing up rubbish is what you need when you're facing a big clean-up job. Luckily, our big rubbish bin hire offers competitive pricing and a simple drop-off and collection service. Bins R Us are happy to talk to you about finding a rubbish bin for hire to suit your needs, simply get in touch with our friendly team for a chat today.
Big Rubbish Bins For Hire
Big rubbish problems on your hands are ready to be put to rest by the team at Bins R Us. We've got rubbish bins for hire of all shapes and sizes so don't be put off by the scale of the job – nothing is too much for us to handle! Talk to us about what you need to help with the clean-up, we'd be glad to lend a hand.
Rubbish Bin Hire Prices
Our rubbish bin hire prices vary depending on the size of bin that you require and the length of time needed for you to pile in your waste. It's best to get in touch with us for a free, no-obligations quote to find out which rubbish bin might best suit your needs.
Your Rubbish Removal Needs Sorted
Our rubbish skips are suitable for most general waste. These bins are not compatible with any hardfill materials. This includes dirt, concrete, rocks, bricks, stone, tiles, sand, clay and soil. Please check out our hardfill skip hire service if you need to dispose of this waste. Safely get rid of waste following construction or renovation with the help of a general rubbish bin.
Hire a Skip Bin Today
If you need any more information on our rubbish skip hire service, contact us on 0800 150 150. If you're ready to order a skip bin, choose your rubbish bin now!